Join us for a training on using social media in your work. Whether you're a provider, an administrator or a community advocate, if you have questions about using different social media platforms to reach your audience then this training is for you. We all want to get our message out to the people we can impact – what better way than social media!
Why Social Media?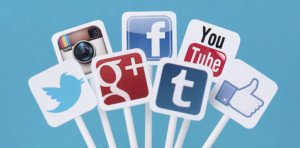 The power of the internet and social media allows you to have a widespread platform to reach people you may have otherwise been unable to reach. The majority of our lives are spent online and all that time on social media can manifest in unimaginable social change in the hands of people who care.
What Will I Learn?
The best platforms to use for my work
Managing multiple platforms and accounts
Growing a presence online
Leveraging resources to make an impact
A simple five step strategy for getting the most out of engaging on social media
Training Calendar:
May 11th 1:45-3:15  Albuquerque – Presbyterian Health Plan/Magellan Health Services
May 25th 10-11:30 Webinar
June 9th 11-1:30  Albuquerque Community Foundation
June 10th 10-12:30  Santa Fe, Family Health Bureau
June 13th 10-11:30 Webinar
June 16th 11:30-1:30  Albuquerque Community Foundation
These trainings are FREE and open to government employees and community members.
What people are saying…
"This was a great help in going further in the social media process! Thanks!"
"The trainer explained the different platforms really well! I feel more confident now that I know more"
This training is ideal for people who:
Don't have a twitter account yet or don't use it very much
Have dabbled in facebook for personal use but haven't used it in their work
Don't know how to begin growing a presence online
Aren't sure what they should be posting or how often
Aren't sure how to target their audience
Aren't sure how to leverage their personal accounts to impact their work
Don't have a dedicated social media manager for their organization/program
Have a dedicated social media manager but want to compliment what they are doing and enhance the social media presence of their organization
This training is not ideal for people who:
Already know exactly who to target and how to manage their online presence
Are very comfortable using three or more social media platforms
Are already running ads and are satisfied with their online presence
Questions? info@collectiveactionstrategies.com