The Feminist Research Institute and the Women's Resource Center invite you:
Film Screening: The Business of Being Born
Followed by a panel discussion with healthcare professionals
Tuesday, November 8th, 6:30-9:00 pm
Anthropology room 163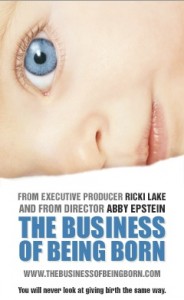 Speakers:
Joel Teicher, MD, Clinical Associate Professor, Obstetrics Gynecology atUNM
Julie Gorwoda, CNM MSN, Director of Nurse-Midwifery Education at UNM
Kelly Camden, LM on Albuquerque Birth Network Board of Directors
Marie Meakin, RN, BSN, L&D Nurse, Birthing from Within Instructor
Karen Brown, Doula and Leader of Birth Talk, Los Alamos
Connie Koshewa, LM, CPM, MPH
The Business of Being Born:
Filmmaker Abby Epstein and actress Ricki Lake collaborate to explore how
childbirth is treated in America. Is birth a natural, safe process,
or a medical phenomenon with the potential to go seriously wrong? Many
current points of view are explored in this powerful documentary.
The free film screening will be followed by a panel discussion of six local
childbirth professionals. They will discuss their perspectives, relate the
film to the local community, and answer questions from the audience.
Come join us on Tuesday, November 8th at 6:30 p.m. in the Anthropology
Building room 163. See attached flier for more details. For further
information, please email femresin@unm.edu. This event is presented by the
Feminist Research Institute and The Women's Resource Center.