Collective Action is the pursuit of a goal by more than one person. Collective Action Strategies, LLC, is a woman owned consulting firm dedicated to improving the health and lives of women and families through strategic communications and policy consultation.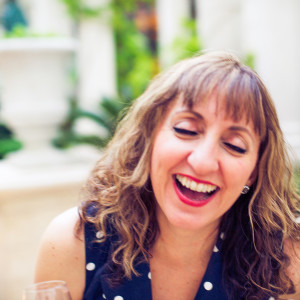 Giovanna Rossi Pressley, MSc.:
President, Collective Action Strategies LLC
Producer and Host, The Well Woman Show, KUNM 89.9fm
Founder, Well Woman Life and Well Woman Drinks
Giovanna received her masters degree in Public Policy and Public Administration from the London School of Economics, and her bachelors degree from the University of New Mexico in Latin American Studies and Spanish. Formerly the executive director of the New Mexico Women's Health Office, Giovanna has been working on public health and social justice policy issues for 16 years.
What people are saying…
I love hearing you on the radio, you have an intelligent, distinctive voice, and I'm always impressed by your insights.
-Mary Holyoke, Trifecta+ Entertainment
The National Women's Law Center has enjoyed working with Giovanna for quite a few years. Her work is high quality and she always delivers. Giovanna's knowledge of New Mexico and federal processes, including a focus on health and policy, will position her as a valuable asset to any project team. 
-Judy Waxman, Vice President, Health & Reproductive Rights
National Women's Law Center
Giovanna Rossi is a knowledgeable and highly skilled professional. She conscientiously approaches her work to ensure a quality process and product…Perhaps the most reassuring characteristic of working with Ms. Rossi is her reliability and commitment to integrity of process. She assumes her responsibilities with commitment to perform at the highest level. She does not disappoint with her products and in the way she manages the deliverables. She works well with diverse partners and communities. I will always consider her as a valuable resources when it comes to assessment, policy development, and evaluation.
-Tres Hunter Schnell, MSW, Director
Office of Policy and Accountability, NM Department of Health
I was fortunate to be in attendance at your presentation on Results Based Accountability (RBA) for the Community Health Workers Association conference. I thought your presentation was excellent.
–Claudia Macias, NM Department of Health, Office of Community Health Workers, Southern Liaison